Ask anyone in the UK about Sir Francis Drake, and most would say he was the guy who circumnavigated the globe in the Golden Hind and fought the Spanish Armada in 1588 to protect England and Scotland from invasion, a national hero! Ask someone from the Caribbean or South America, and the answer you are more likely to hear is that he was a notorious pirate and slave trader! So, how is it that one man can claim such opposite responses?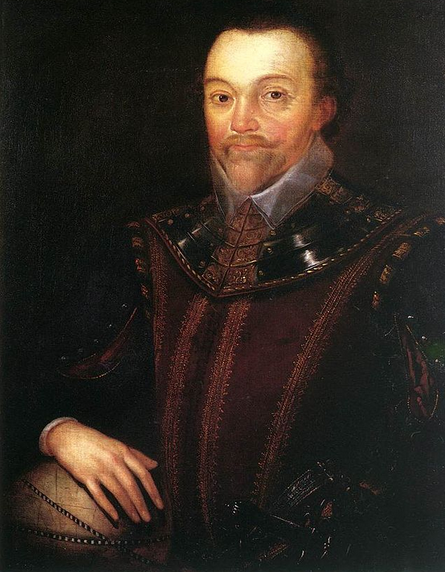 Life and Times of a Commissioned Pirate
The facts that no one disputes are that Sir Francis Drake was born in Devon, England around 1540 and died an Admiral in the English navy around 1596, having been knighted by Queen Elizabeth I herself after circumnavigating the globe and defeating the Spanish Armada (although the Spanish may have another story).
Legend has it that Drake was playing a game of boules on Plymouth Hoe overlooking the English Channel when news of the Spanish invasion was announced to him. His response was to finish his game first, before attending to his duties: "There is plenty of time to win this game, and to thrash the Spaniards too" – Francis Drake.
However, despite his fame amongst English speaking countries as the favored seamen of the Elizabethan era, Sir Francis Drake was also a privateer who sold captives (slaves) from Africa to New Spain. During the war with Spain, Sir Francis Drake was commissioned by Queen Elizabeth I to target Spain's property, which essentially meant that he could plunder any ships he encountered and target ports under Spanish rule. And so, in the eyes of some, his life as a licensed pirate began!
His death however, was somewhat less glamorous than his pirate exploits, dying of a fever from dysentery in January 1596 in Panama. History claims that he was buried at sea in a lead coffin off the coast of Portobelo, Panama. Divers are still eager to find the coffin – who knows what treasures might have been buried alongside his corpse.
What do you think? Pirate? Privateer? Slave trader? Perhaps a combination of all three!
References:
http://www.thepirateking.com/bios/drake_francis.htm
http://www.biography.com/people/francis-drake-9278809
Image – Wikipedia