One of the highlights of visiting Cancun is taking a day trip to the charming Isla Mujeres, a small island of just 1,100 km² / 400 sq mi located 5 km / 3 mi opposite Cancun. You can arrive by a fast comfortable ferry from various points in Cancun with the main, quickest and most regular route leaving from the port located at Puerto Juarez, although there are other locations in the hotel zone where you can take a ferry.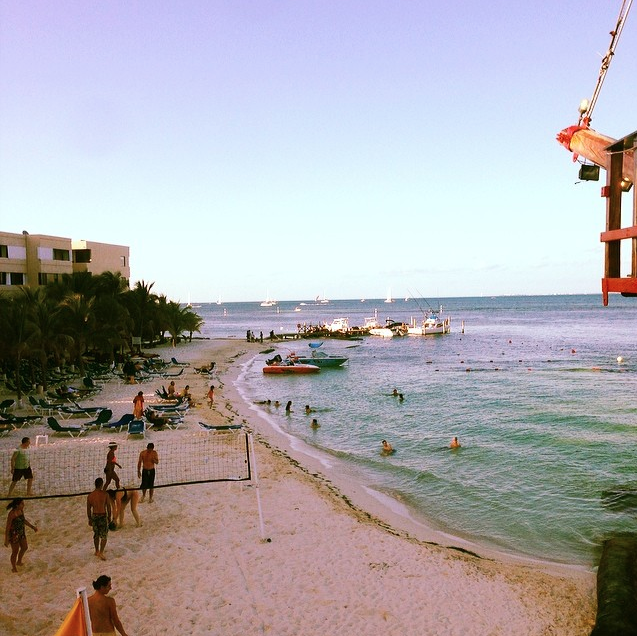 Isla Mujeres means "Island of Women" in Spanish and got its Spanish name thanks to the Mayan goddess Ixchel, who represented the moon, fertility, reason, medicine and happiness, whose temple can be found on the south point of Isla Mujeres. When the Spanish arrived to Isla Mujeres in 1517, Francisco Hernandez Cordova, who discovered the island, found the idols representing Ixchel, which were the in the form of women, and thus he named the island, Isla Mujeres, although the original Mayan name was Ekab.
Pirate legends would have your believe that the island was so named because Isla Mujeres is where pirates would leave their women while they went off in search of more booty on the high seas during the golden age of pirates. Various infamous pirates such as Jean Lafitte and Henry Morgan are said to have visited Isla Mujeres and even buried treasure there for safe keeping. Spanish born pirate Fermin Antonio Mundaca also made Isla Mujeres his home after years of pirating and selling Mayan Slaves to Cuba for their plantations.
Although you won't find any pirates on Isla Mujeres today, you can enjoy one of the best days out riding the island by golf cart or moped. You can even rent bicycles cheaply and spend the day exploring Isla Mujeres at your leisure. The beaches enjoy crystal clear water and incredible sand, giving you a glimpse of what life was like for a pirate when he came ashore centuries ago.
Comments
comments